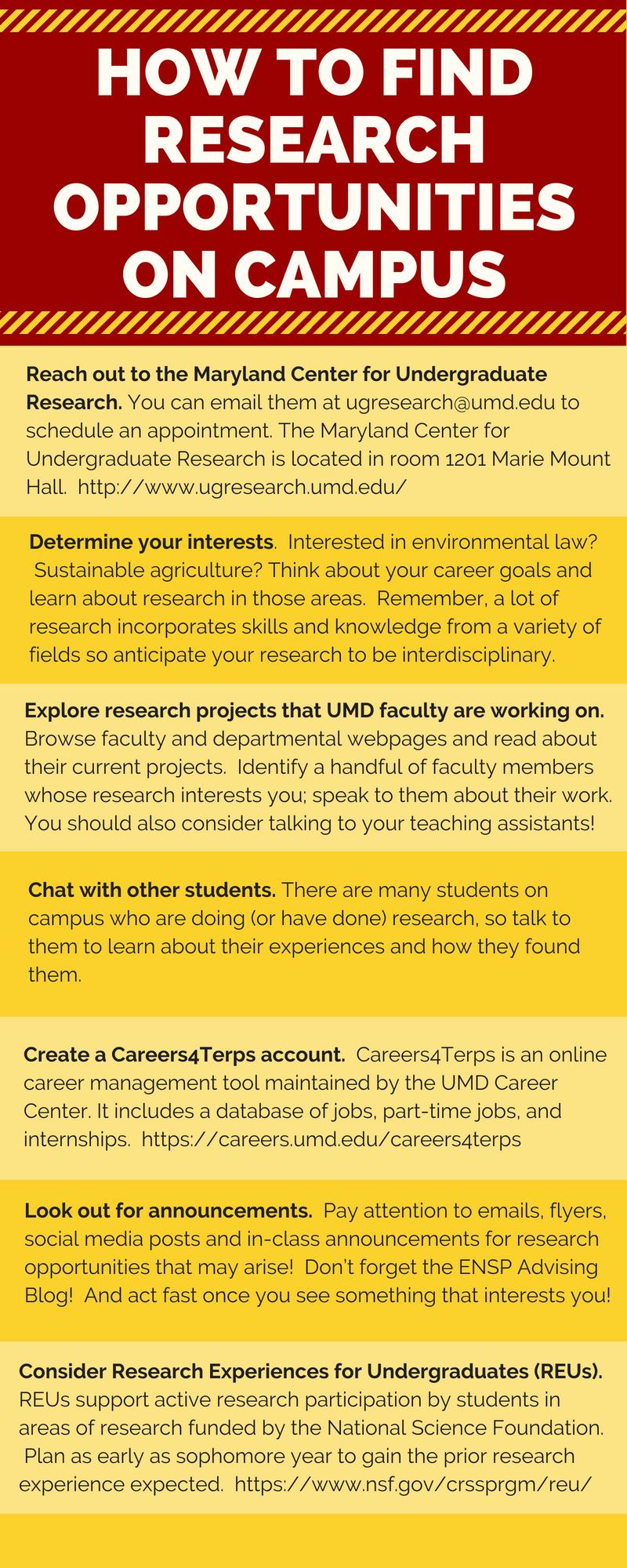 RESEARCH AT MARYLAND:
There are many opportunities to participate in undergraduate research at Maryland.  The Maryland Student Researchers Program, through the Maryland Center for Undergraduate Research, provides an opportunity for current students with at least 15 credits completed to connect with faculty mentors who are seeking student assistants.  The Program manages a database (searchable by keyword) that links your interests to faculty members' webpages.  You can join Maryland Student Researchers at any time; all you need to be is motivated, curious, and responsible! 
By joining in beginning-level research activities like these, you lay the groundwork for special, upper-level research opportunities such as Honors-in-ENSP and NSF Research Experiences for Undergraduates (REUs) later on.  Get started now!